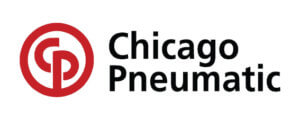 Overview:
Since decades, Chicago Pneumatic has a heart for the general industry and matches your highest demands with the right solutions. CP is there to help you get the job done, without compromise.
CP's pledge to it's clients: People | Passion | Performance
At Chicago Pneumatic, goal is to deliver best-in-class global service and local support to our vehicle servicing, industrial and construction customers through a dedicated product portfolio and a strong network of authorised distributors. CP generates added value by delivering the best solution to your needs based on our decades of experience.
ATCORP is one of the authorised reseller of CP's products and services and is fully equipped to take care of your requirements.